Music, in the Anglican choral tradition, has been a major component of the ministry of the Church of St Luke and St Matthew since its inception in 1841.
Music Ministry amendments
Music has been an integral component of our worship of God and our spiritual life since at least the time of King David. Music has the power to lift the soul and enhance our spirits. The Church of St Luke and St Matthew is firmly committed to providing a stellar music program that spans the repertoire from ancient choral traditional sacred music to spirituals and contemporary gospel music.
The Chancel Choir has a rich history in this parish. The first choir was assembled in 1865. The tradition continued with the Boys and Men choir accompanied by the IV/60 Reuben Midmer & Sons(1895) Pipe Organ and a 9 foot Knabe concert Grand Piano. By then the parish had three choirs – the church choir, the chapel choir and the Sunday School Choir.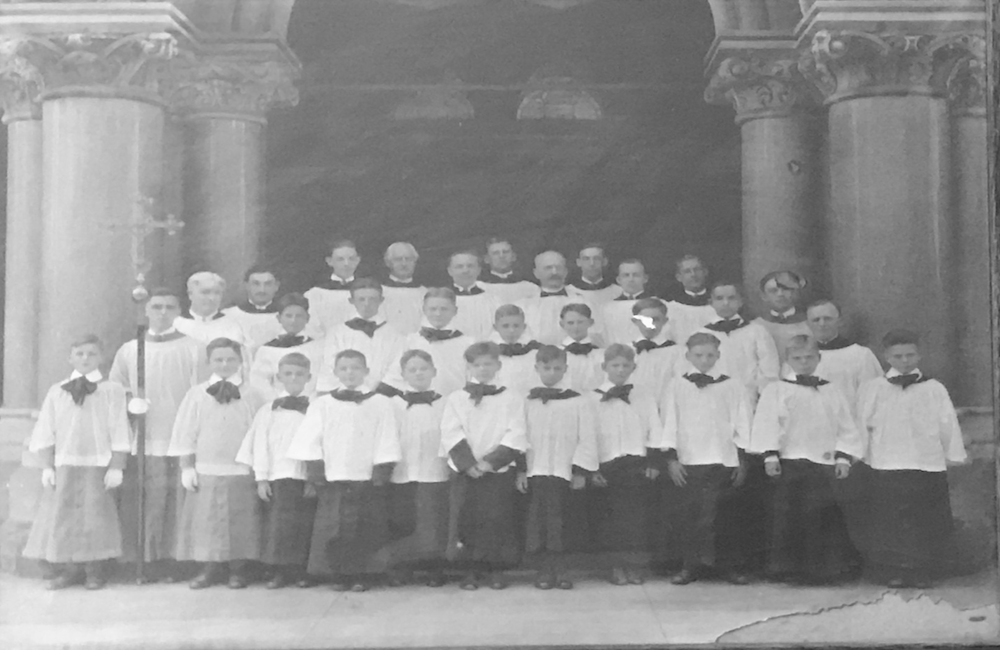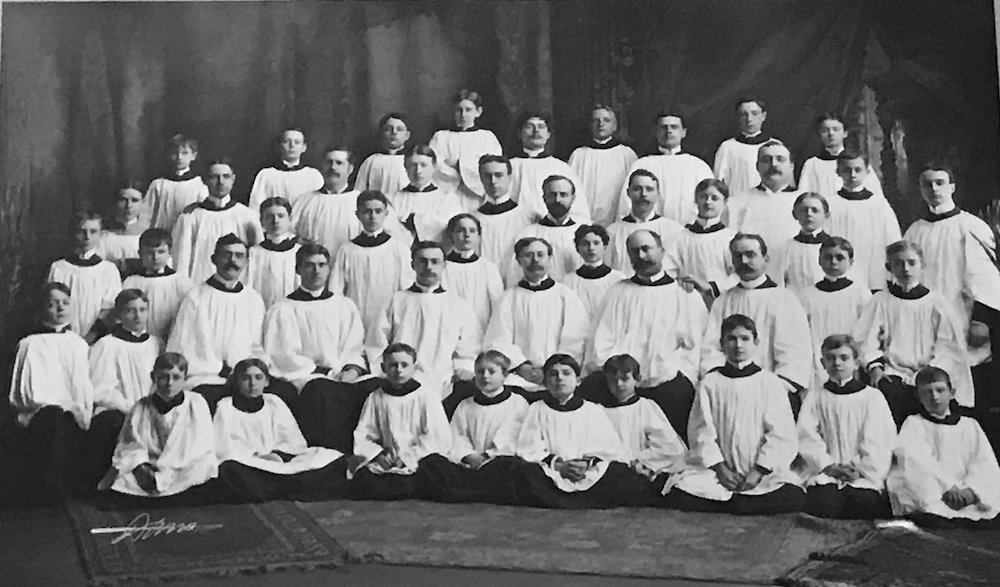 Today the tradition continues with the Semi-professional Chancel Choir of Women and Men, and the
IV/58 M.P. Möller, Inc., Op. 1945
(1915) pipe organ. This organ though conventional, had (at the time of installation) extraordinary features that placed it at the forefront of organ building technology.

The backbone of the musical life of the church is the Chancel Choir (which can be heard at the 11 am Sunday services) and organ heard at most services. The Choral and organ presentations are eclectic and strive to satisfy and inspire all musical tastes. We have begun the process of restoring our Organ and Piano with the hopes of including them in our concert series.

As the music ministry grows the parish is working on developing a children and youth choir, which will provide an opportunity for the young people in the area to learn the choral music tradition, develop their voices and learn to read music and work alongside others in developing their skills and especially in developing friendships.
The Organ
The current organ was installed in the church in 1915 following the devastating fire of 1914 that destroyed the Martin Memorial Organ. The organ was built by M.P. Moller, Inc of Hagerstown, Maryland. It has 4 manuals, 80 stops and 61 ranks. It was rebuilt in 1980 by Schantz. In 2012 following damage by another fire the organ was cleaned and restored to the wonderful instrument we have today, one of the largest such instruments in Brooklyn. 
Our Organist & Choir Master

Mr. George Davey
, BM, MSM has been Organist and ChoirMaster at the Church of St Luke and St Matthew since 2019. Mr Davey joined the parish to develop the music ministry, both through the choir and through arts partnerships. He has an extensive background in sacred music and performance and has professional affiliations with the American Guild of Organists, Choristers Guild, Royal School of Church Music, and the American Choral Directors Association.
George Davey
Oranist and Choir Master
Got a question?
For more information on the music program please contact Mr George Davey at